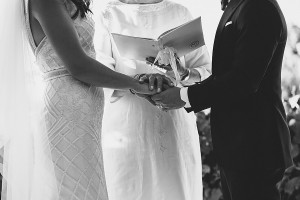 How to find the right celebrant for your personalised marriage ceremony
Are you looking for a marriage celebrant who will make your ceremony meaningful and memorable? If you want your wedding to be everything you dreamed of, then choosing the right celebrant for you and your partner is essential.
Why?
The right celebrant will get to know you and your partner. They will take the time to listen to you and make suggestions that suit your ceremony style. Finally and most importantly, they will personalise your marriage ceremony, so it fulfils all of your wishes. So how do you find the right celebrant for your ceremony?
Do your homework
Your chosen celebrant will lead your ceremony and unite you as a couple. Therefore, it is vital to trust and have confidence in them. So finding the right one means you must do your homework. It is not just about choosing the first person on the list; you need to get a list of potential celebrants and do some research.
Create a list of potential celebrants
To officiate a marriage or a civil union in New Zealand, a celebrant must be registered with the Department of Internal Affairs, Births, Deaths and Marriages. There are two good search engines with registered marriage celebrants:
Celebrants Aotearoa has an extensive search engine of registered Celebrants who are members of the association. The results give more detailed profiles of each celebrant. Find a celebrant from

Celebrants Aotearoa here.

Marriage celebrants in NZ are registered with the Department of Internal Affairs here.
Check them out on social media.
Before contacting them, check if they have a website or are on social media. This is an excellent way to see the type of ceremonies they have performed, look at their reviews and get a general feeling about who they are. Then, if you feel comfortable with what you see, take the next step and give them a call or email.
What is the style of your ceremony?
Think about the style of ceremony you want to have. For example, fun and light-hearted, more traditional, a balance of lightness and gravitas. And perhaps include some cultural or faith-based aspects? Ask the celebrant what style of ceremonies they take and if they have experience in the style of ceremony you would like?
Be clear on what you want.
It is essential to try to be clear about what type of ceremony you want. If you're still finding your way, an experienced celebrant will help you crystallise your ideas. Is it going to be a traditional white wedding, an elopement, or a simple, intimate ceremony? It's important you are listened to and the celebrant is authentic.
What is your budget?
Ask about their fee early on in the discussion. If it is more than you expected, ask if their fee is negotiable or if they have different levels? Many celebrants have training, qualifications and experience. Should this be your expectation then quality should be your guide. If their fee remains beyond your budget they are not the right celebrant for you.
Ask them these questions
It is important you meet a potential celebrant face-to-face or on live video like Zoom. Make sure you have a set of questions ready to ask. An experienced celebrant will also be able to guide you to ensure all aspects are covered. Here are some vital questions:
What are your fees? And what does the cost include?

What can we expect from your marriage celebrant services?

Are you available for our date?

Are you a registered New Zealand celebrant?

What experience do you have? How many weddings have you performed?

Are you able to perform our style of ceremony, which is…?

How would you personalise our ceremony?

Can you help us write our vows?

What happens if something goes wrong or if you get sick? What is your cancellation policy?

How many meetings are needed before the wedding?
Did you get on with them?
Once you have spoken to a celebrant, listen to your gut feeling. Was it easy to get on with them? Did they listen to you? Can they cater to your needs?
Sometimes, they might answer every question perfectly, but there was no connection. Or, the celebrant might not have all the experience, but you feel that you can trust them. Go with your gut! Or keep looking!
If you are still slightly confused about who to go with, choose someone who spoke confidently, expressed themselves well and listened to you.
Choose a Celebrant from Celebrants Aotearoa
Start planning your wedding with a marriage celebrant from Celebrants Aotearoa. Find a Celebrant from Celebrants Aotearoa here.