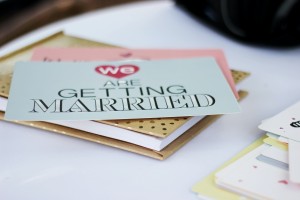 A marriage celebrant is a vital part of your wedding day. Not only is a marriage celebrant necessary to perform a legal marriage, but in many instances, couples who choose celebrant-led weddings have a desire for a more personal ceremony, one that reflects who they are.
That's why couples spend so much time finding the right marriage celebrant: someone they can relate to, someone who fits their preferences, and someone they like.
When you meet with a potential marriage celebrant for the first time, it's a good idea to have a list of questions prepared, to help you gauge a better understanding of who they are and whether or not you're the right fit for each other. If you're not sure what questions to ask, use these 5 questions to guide you.
What experience do you have?
To perform weddings and civil unions in New Zealand, a celebrant must apply to and be registered with the Department of Internal Affairs, Births, Deaths and Marriages. So your first question should be to check that the marriage celebrant is in fact registered to perform a wedding ceremony. But more than that, this question will help you gain insight into the types of ceremonies the marriage celebrant has officiated in the past, and how many weddings they've performed, which will help you decide if this is the right celebrant for you.
What can we expect from your marriage celebrant services?
Wedding ceremonies performed by independent marriage celebrants are generally tailor made to fit your wishes, and designed uniquely for you as a couple. Marriage celebrants can help you develop the perfect wedding ceremony outline, by providing guidance and assurance every step of the way, they can also help you write your wedding vows, ensure everyone is in the right place on the big day, and provide direction on the legal requirements and paperwork you'll need to complete.
Are you available for our date?
While it may seem an obvious question to ask, many couples overlook asking this vital piece of information up front. Be sure to check that the marriage celebrant is available for your dates and is clear on where the wedding is to be held and at what time. It's also useful to check if the marriage celebrant has any other weddings scheduled on the same day and how much extra time is allowed should your ceremony run a little over time.
What happens if something goes wrong?
Sometimes life events get in the way of the perfect ceremony, and while it's unlikely, do ask your celebrant what they'd do if they were unexpectedly unavailable on your big day.
It's one of the very good reasons to engage a CANZ celebrant, because you know you're getting someone who belongs to a national professional body; someone who has passed the association's Code of Ethics and Professional Standards test, and someone who is committed to providing the best ceremony to fit your wishes. They have networks and backup and that means if something does go wrong, there will be a plan B in place so you're not left in the lurch.
How much does a marriage celebrant charge?
Crafting the perfect wedding ceremony takes careful planning and preparation on the part of the marriage celebrant. It's not simply a case of turning up on the day and reading a set script.
Most marriage celebrants charge by time with costs varying depending on the type of ceremony, the location of the wedding and the duration of the ceremony. A simple ceremony costs less, while a full-scale wedding means more time spent by the marriage celebrant preparing and planning, and hence costs more.
Once you're clear on your needs for your wedding day, the marriage celebrant will provide a quote for the cost of their services that clearly outlines what you can expect from them.
While sticking to a wedding budget is important, so too is choosing the right marriage celebrant. Don't be guided by price alone, use these questions to decide on the best marriage celebrant to fit your dream wedding. For more information, check out the 'Find a celebrant' page on the CANZ website – www.celebrantsassociation.co.nz.