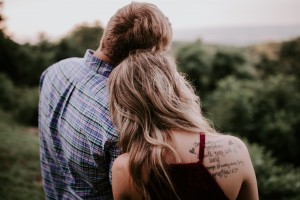 In the past if you heard the term elopement it might conjure up images of a hasty courthouse wedding, or an unplanned trip to Vegas with the obligatory "Elvis" overseeing the ceremony!
These days, however, elopements are far more intimate, personal and stylish. And it's not uncommon for couples to intentionally plan an elopement. (Given the current pandemic situation with limits on large gatherings in parts of the world, an elopement may even make perfect sense.)
While weddings typically focus on the event, entertaining guests, and incorporating traditional elements, elopements are purposely small, intimate, and focused solely on the couple getting married.
However you choose to commit your life to your partner, the actual result – whether a wedding or an elopement – is ultimately the same. Here are some reasons why you may like to choose to plan an elopement and how to go about planning one.
Why plan an elopement
Save money: A traditional wedding can be a massive financial undertaking, while elopements are generally significantly cheaper. More savings on the wedding means more money for the honeymoon, things you love to do, or future financial commitments.

Avoid family dramas: weddings are traditionally a time for families to get together to celebrate a couple's union, often with extended family invited too. But they can also be fraught with drama and disagreement. Eloping is a more private ceremony, without the need for extended family, so it becomes an intimate and more private experience for the couple.

Avoid the stress: With far less to organise than a wedding, an elopement is typically less time consuming and less stressful to plan and execute.

Sometimes more personal and unique: Eloping may allow you to be a little more creative in where and when you get married.

Combine traditions and cultures: couples with different religious or cultural backgrounds may choose to elope in order to combine their traditions in a unique way.
How to plan an elopement
Even couples who choose to elope will need to make some arrangements to ensure that their ceremony is seamless and legal. Before you get married, here are some of the things you'll need to do:
Apply for a marriage licence: A licence confirms it's legal for you to marry and costs $150. Celebrant fees vary, depending on the style of ceremony you choose.

You need to arrange your licence at least 3 working days before you get married and it expires after three months. More info here.
Contact a celebrant: Search for a celebrant on the CANZ website. Find your ideal celebrant and get in touch to set up a time to meet and discuss your requirements.

Book a location / venue if necessary: some locations may require you to book a day and time for your wedding.

Notify those you want to attend your elopement: if you're having a private elopement or just one or two guests, you may still like to let your family or friends know, even if they won't be attending.

Arrange for at least two people to witness your ceremony.
If you have questions about planning an elopement, or you'd like to talk to a celebrant who is experienced at facilitating elopements, please get in touch with CANZ.