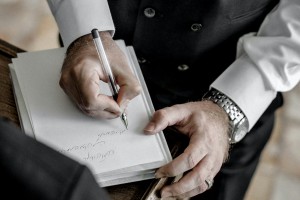 If you're considering getting married in New Zealand, you'll be pleased to know it's a relatively straightforward process. But there are some things you'll need to do to comply with the law in New Zealand.
In this article, we cover who can get married in New Zealand, the documents you'll be required to complete, as well legally changing your name once you're married. Read on to find out all you need to know about the legalities of getting married in New Zealand.
Who can get married in New Zealand
Anyone can marry in New Zealand provided you are not:
Already married or in a civil union, unless you're changing your relationship with the same person.
Under 16 years' old – if you are 16 or 17 years' old, you'll need to obtain approval to get married from the Family Court.
Closely related by birth, marriage, civil union or adoption.
Both same sex and different sex marriages are legal in New Zealand, and CANZ celebrants, as registered celebrants, are not prejudicial against sexual orientation, beliefs, race, or creed.
How marriage is legalized in New Zealand
Before applying for your marriage licence, you'll need to decide which of the two ways of getting married in New Zealand is the right one for you:
Getting married by a validated member of CANZ in a registry wedding (note these are no longer held at a courthouse)
Getting married by an approved marriage celebrant.
With either ceremony you can choose any location for your ceremony, as well as the type of ceremony you want, and if you choose option two you can write your own wedding vows, and have as many guests as you wish join you on your special day.
Once you have decided on the type of wedding you want, you'll need to apply for a Marriage Licence.
Whatever ceremony you chose, you'll need two witnesses.
Notice of intended marriage
Couples can apply for a marriage licence online. That includes a declaration confirming your personal details are true and that there is no lawful impediment to the marriage.
You must use a paper form:
If you're having a civil union
If you or your partner is aged 16 or 17
If you're changing between a civil union and a marriage with the same person.
Getting a Marriage Licence
You can apply for your Marriage Licence online at least 3 workings days before your marriage. The licence is issued after 3 working days and it's valid for 3 months. If you've chosen to be married by a wedding celebrant, you'll need their name, location of the ceremony, and date of the wedding when you apply. If you've chosen a registry wedding, the details will be sent to a celebrant who then gets in touch with you within 2 days of receiving your information – it's not mandatory but we recommend that you contact the celebrant in advance to make sure they are available
When you apply online for your marriage licence, you can also request to have a marriage certificate sent to you after the marriage is registered, as official proof that your marriage is registered in New Zealand.
When the marriage licence and documents are emailed to you, please forward them to your celebrant. When you apply online you can put the celebrants email address if the celebrant has asked you to do that. Once your celebrant receives your Particulars of Marriage documents, they will print these out and bring them along on the day. Before you sign the paperwork, always check that your names are spelt correctly and that all other information is correct.
The fee for a marriage licence is $150 and the fee for a certificate is $33, both of which are paid directly online upon application. For a registry wedding, the licence fee is $150 and the celebrant is paid $90 on the day.
Changing your name
Once you are legally married, you can assume the surname of your spouse. You don't have to do anything particular to register your new assumed married surname, but you are likely to need a copy of your Marriage Certificate to change your name at banks and government agencies.
To change your name to your married name on your driver's licence or passport, you will have to apply for a new licence or new passport with the marriage certificate.
If you have questions about getting married in New Zealand, applying for a marriage licence, or you'd like to get in touch with a CANZ celebrant in your area, simply complete this form and we'll be in touch to assist you further.