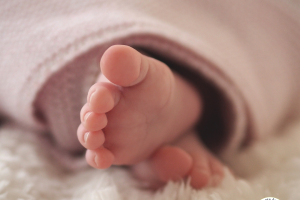 Five Ideas For Your Child's Naming Ceremony
There can be no greater love than the creation of a child, a new life, a wee miracle. And how special it is to name them among family and friends in a special ceremony.
When you work with a celebrant from Celebrants Aotearoa, you're working with an experienced, trained professional with experience in creating inclusive, family-friendly ceremonies. Having a professional celebrant for your day, means you will experience a personalised ceremony, especially created for your child and family. You will be in safe hands.
Here are 5 ideas for your naming ceremony that you can discuss with your celebrant:
Signing a special naming certificate



Signing and keeping a naming certificate can be a really special memento of the event that can be kept forever

Create a time capsule/memory box

You can even involve your guests by asking them to bring a special item to include in the box such as newspaper articles, recorded messages, photos or gifts. You can plan to open the box whenever it feels right – an 18th birthday or other special occasion.


Plant a tree

Planting a tree or special flower is a visual way to commemorate the special occasion. Make sure to check the time of year, and what plants will work best for the area.


Guest Book

A guest book allows your guests to write a personalised message to your child, which creates a really special keepsake to read in years to come. It's also a great way to capture who was there, and what you did on the day too.


Video

It could be a video of your guests telling a special story, or piece of advice for your child, or it could be a simple video of the day showing who was there and what you did. Whatever it is, videos are an awesome way to create a memory of the day, and something that can be rewatched and treasured for years to come.
There are many ways to enrich a naming ceremony. Your celebrant will help create just the right touches for you. Look no further than a celebrant from Celebrants Aotearoa. Find out more here.