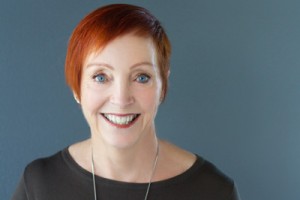 A day in the life of Lynne Greer

How long have you been a celebrant for?
This is my 19th year of being a celebrant.
Why did you become a celebrant?
I was involved in my father's funeral as the minister was unwell (thrown in at the deep end). Afterwards a close family friend asked me if I would take her funeral – she was about to turn 80 and didn't think she had long to live for some reason. This decided me on undertaking training, at the time with the AUT, under Mary Hancock. Absolutely loved the courses I took and learnt so much. As an aside, the close family friend, died at 95 and yes I did take her ceremony of farewell!
How long have you been in the National Executive team for?
Believe it or not, this is my second time on National Exec. I came on this time in 2021 and have enjoyed being the lead on VCANZ until the end of last year, when I took over as lead for our National Conference.
What ceremonies do you perform?
I take whatever is required by my clients! Although I mainly take funerals, but love taking weddings as well, as enjoy baby namings – but I've taken significant birthdays, a divorce ceremony – a house blessing – recommitment
ceremonies.
What do you enjoy about being a celebrant?
I love working with my clients – giving them the ceremony they are after -getting to know them and feeling blessed to know I have done a good ceremony.
What are some of the hardest parts of being a celebrant?
Some of the funerals are very hard – from still born babies, to a child death to suicides and then I've taken some where people have been murdered, or taken in an accident, then there are the sudden deaths too. I've found its so important to take care of myself afterwards.
What was the most memorable ceremony you have performed?
There have been so many! One was very memorable because the lady in question who had died, was an avid lover of Tui. We had her service outside at Glenfalloch Gardens – I had just spoken about her love for tui's, when I heard a collective gasp from everyone in front of me, turning around, there was a tui sitting on her casket! It's always stayed with me.
What would be your typical day as celebrant?
Having arranged to meet my families or couples, depending on whether it is a funeral or wedding, I then proceed to gather my thoughts, put together poems/readings etc that may help the family – and then spending as much time as needed with my clients – there is never any rush – it has to be right – often we will meet again before the ceremony.
What advice do you have for someone new to the industry?
If you haven't yet had any training – then DO IT! We have two amazing celebrant training facilities – plus get to know some of the other celebrants in CANZ. Lifelong friendships are forged and you have a back up in emergencies! And always prepare well for your clients.
How do you like to relax?
Gardening is a big love, walking on the beach everyday (well very early in the morning) with the dog – golf – catching up and spending time with friends and family – reading and of course, enjoying a wine.