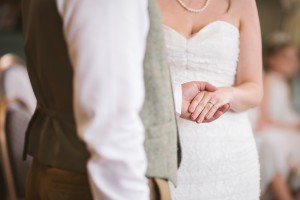 Some of the most important moments in our lives are marked by ceremony: birthdays, weddings, moments that honour new life, and those that pay respect to one that has passed.
Along with providing meaning and memory, ceremonies can also help heal in times of devastation or loss. People hold onto ceremonies to reflect historical or social significance. Or to show others that they are united and belong together.
In these uncertain times, we believe ceremonies are even more important.
Ceremonies as a response to anxiety
Structured ceremonies that are performed a certain way time after time, involve ritual and repetition: they are predictable. These ceremonies can provide a sense of control over any chaos around us and bring a measure of relief from anxiety.
Across cultures, people have always performed ceremonies in times of uncertainty. In fact, studies show that ceremonies and rituals often spike with events like war, environmental threat or material insecurity.
The reason behind this is largely down to our cognitive make up: our brains use past knowledge to make sense of current situations. Or to put it simply, when everything around us is changing, and we feel anxious, we're able to draw on past rituals for comfort.
Ceremonies as a way to connect
People joining together in ceremony generally follow a set pattern of rituals: they dress the same, move in synchrony, and sing, pray or speak words that we are familiar with. By acting as one, they feel as one. Aligning behaviour and shared experiences – as we do in ceremonies – can forge a sense of belonging and connection.
Ceremonies for resilience
Ceremonies are an inextricable part of human nature, promoting resilience and solidarity, and providing a sense of structure.
Despite distance, restrictions on numbers, and an inability to travel, many couples found new ways to celebrate age-old rituals during the pandemic, finding meaning in wedding ceremonies, vow renewals, anniversary celebrations.
For others, ceremonies are an opportunity to move through loss and grief and to continue on with life.
Plan your ceremony
Start planning your ceremony today by engaging a CANZ celebrant. You'll be assured of a celebrant who belongs to the national professional body, a celebrant who has passed the association's Code of Ethics and Professional Standards test, and a person who, more often than not, is committed to ongoing professional development with a strong network of fellow celebrants to call on if needed.
To find a celebrant who will create exactly the ceremony that you want, start with us.