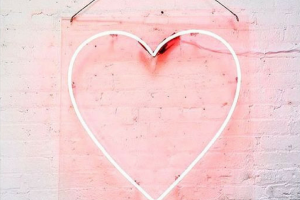 What you may underestimate about your wedding day
Having a professional celebrant who's experienced and skilled. They start your wedding – kick-it-off – get you married. Much better than asking a friend or family member who may then have to go through the process of becoming a registered celebrant if they're not already – and that's not a guarantee. They may be anxious about where to start or how to construct your ceremony, or how to deliver it including legal requirements. It may put a lot of pressure on them and they may rather be a guest.
A professional celebrant knows the ropes, and is independent of family and friends. She or he will be objective and able to manage all aspects from guest arrival to your walking back down the aisle hand-in-hand and completing the documents to be formalised into the NZ marriage records.
The two of you really need to make an effort and do the 'homework' for your celebrant. This makes a huge difference to your ceremony content. You'll have a brilliant, personalised experience, magic memories and your guests will rave which will segue fabulously into drinks, canapes then photos.
Rain and wind won't spoil your day if you plan ahead. At the end of the day it's about getting married surrounded by people you really care about. Some of the best marriage ceremonies I've taken have been in front of a roaring fire, under a verandah or in the woolshed at the 11th hour. Everyone mixes in, huddles up, shares the love and excitement.
The weather will be what it is and you'll be glad we made alternative plans at the rehearsal. Neither of you will be phased, worried or anxious – the need for shelter and human comfort makes your wedding ceremony and reception heartfelt and warm.
How thankful you'll be getting extra chairs, shelter and a sound system. Everyone is comfy and can see and hear - so worth the modest investment.
The energy and sparkle of everyone – your senses are in overload with all that is going on around you.
How much you're 'on duty' on the day. Together time is in your ceremony – make it count. Your professional celebrant will put you at ease, set the scene and be in sync with you and your guests.
Everything doesn't always go to plan – your capable team each do their bit and make your day seamless. What really matters is that everyone is happy, you're both happy, parents are happy, guests are in full swing. Mixing up both sides of family and friends on the table seating plan is a great icebreaker at your reception.
Your well-thought-through dance playlist with music everyone knows and loves, will prove a crowd favourite. Even the wallflowers will get up and strut their stuff including Grandma and Grandad. As an MC I've seen many a wedding dance-time spoilt by polarising music – guests discreetly disappear and some even leave early.
How quickly it all happens – the ceremony, the photos and speeches – the magic, candid moments – so much in such a short space of time. You'll be in sensory overload. You'll be pleased you paid extra for the photographer to stay longer and for the buses to get guests safely home. You've organised the photo list prior and have made it clear to your photographer that they'll have to be quick and discreet – you don't want to be away from guests for any length of time, after all this is your wedding day not a photo shoot. And the longer you're away from guests the more bubbles they'll drink.
Prioritising what's important – do you need bridal cars, will guests see the bride arrive? Do you need a 5 course dinner or will a 'high-end' buffet barbeque fit the bill. How important is our ceremony – do we need to give it more attention – do we need to talk more with our celebrant? Should we make the modest investment in a professional celebrant? Is the guest list getting out of hand? Can we do something simpler with the wedding cake thing or let Mum sort it? Do we need to delegate transport, grog and table settings? Are you sharing the load together and making compromises? You'll be sooo glad you stopped short of becoming control-freaks/acdc/anal about everything and finally let go and let everything take its course.
How important it is you choose a great MC to keep everyone connected and together. Even if your wedding is small and a complete chillax, I guarantee you there'll be speeches. A formal or low key MC doesn't have to be an ageing uncle or mate of your parents. Choose a close friend who really fits the bill. Or two of your friends who can be a tag-team. Your MC is on duty right through to the first dance. The right ones are eloquent, organised, attentive, keep things flowing, handle interjections, make your guests laugh and keep a lid on their alcohol consumption. They don't do 'old jokes' and are great at reminding guests where to go, what comes next and managing your wedding from go to whoa.
Your wedding day will go in a flash – even if it's a laid-back ceremony and bbq on the beach or the full monty white wedding in a super-flash venue. Lots of emotion. Guests you've hand-picked have loved it because everything was so inclusive. So many faces, old friends, family you've not seen for a while. Wonderful words, the unexpected surprises. You'll be worn out, almost overcome. Great idea to have an open house for lunch the next day – tell everyone NOT BEFORE 11am at the earliest.
Last but not least – consider hiring a wedding manager for the day. Let them deal with all that's required, in tandem with your emcee. You'll be able to truly relax and enjoy every moment.
Bless you both and your wedding day, may it surpass your wildest dreams. Best wishes.
Jo Smith - celebrant