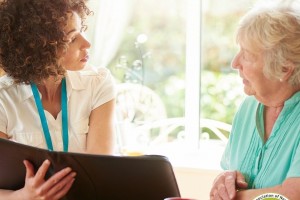 What does a funeral celebrant do?
A funeral celebrant officiates at funerals, burials, cremations, memorials and the scattering of ashes. Yet, their services provide so much more than that. They bring their compassion, wisdom and experience to the family at a time of sadness, tenderness, reflection and sometimes trauma.
The funeral director and the funeral celebrant
Funerals today can take many forms, from a small, intimate gathering at a home, garden or park, or to a bigger occasion in the funeral director's chapel or a crematorium. A funeral celebrant can officiate the funeral.
After the funeral service, your loved one will either be cremated or buried. The funeral director organises this. The celebrant can take a small service within the crematorium or at the graveside.
Nowadays, many loved ones are being cremated soon after death. If your loved one has already been cremated, then the celebrant can conduct a memorial service.
The funeral director will make the initial contact with a celebrant and occasionally, the family will do it themselves. If you choose to have a funeral, the celebrant will work closely with your funeral director.
The first meeting with the celebrant
The funeral celebrant will meet you at your home or the funeral director's premises. They help make the challenging task of talking about your loved one as comfortable as possible.
The celebrant may ask questions about their life from beginning to the end, their character and what they meant to you. An experienced celebrant listens deeply to tales of your loved one with empathy and understanding.
The celebrant will discuss the eulogy (and who will deliver it), readings, family participation, music and a photographic slideshow during this meeting. If you are unsure about what to choose, the celebrant will be able to guide you to find something that suits the service you would like for your loved one.
Most funeral celebrants are independent of an organised faith. However, they can offer a secular or blended service that includes spiritual and religious references.
Creating the order of service
An order of service is a wonderful keepsake for all those attending to take away with them. The funeral director or your celebrant can provide you with samples and tips on what to include and ensure the order of the ceremony is correct.
The order of service may include words of welcome, readings/poems/prayers, moments of silence, music, eulogy, a tribute by other family members, pallbearers, thank you and acknowledgements, closing.
The funeral director will most likely organise and print the order of service, often at their premises.
Music for the service
It is a good idea to put together a draft of chosen music for pre-service, the beginning, the slideshow and the end. These days, most funeral directors have excellent technology and will create a digital file for the service. They can also guide you on the number of photos per minute for a slideshow.
Writing the eulogy
A eulogy is a unique tribute to your loved one at the memorial or funeral. It reflects on their character, journey through life, achievements, and relationship with their loved ones. It can be given by a family member, friend or even the celebrant. It can be a formal speech or be a more informal approach.
Your celebrant can provide tips and advice on what to include in the eulogy to ensure your loved one's life is reflected and celebrated.
Officiating the service
Your Celebrants Aotearoa celebrant's expertise will ensure they deliver a service that will honour your loved one and your family's wishes for the ceremony. They can do the readings, or they can do the eulogy if you would like them to. If you feel you aren't up to doing your reading on the day, the celebrant can step in.
However, what makes a celebrant unique is how they hold space. They will ensure the ceremony runs smoothly and honours your loved one, so you and your family can focus on saying farewell while being supported by your friends and family.
Choose a Celebrants Aotearoa celebrant
Members of Celebrants Aotearoa, who officiate at funerals and memorials, are more likely to be experienced, qualified and undertake ongoing professional development. Celebrants Aotearoa also has close links with the Funeral Directors Association of New Zealand (FDANZ) , and we believe this connection enhances the service we can each give to our clients.
Find a Celebrants Aotearoa celebrant of your choice to help honour your loved one.