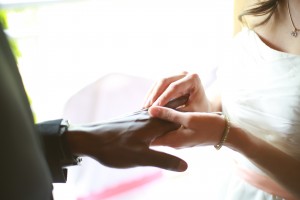 If you get married in New Zealand and return overseas, or one or both partners are not New Zealanders, depending on your domicile country, you may need to get your marriage certificate apostilled or authenticated.
An apostille or authentication is an official government certificate that proves the signature, stamp or seal on a document is genuine. In New Zealand, this process is managed by the Department of Internal Affairs (DIA). Here's what you need to know to ensure your documents are completed properly and on time.
Check the country you will use your documents in
Not all countries require your New Zealand marriage certificate and other documentation be apostilled. You can check the list of apostille and authentication countries here.
Check with the overseas organization
Before applying to have your documents apostilled, check if the overseas organization asking for your documents has any specific requirements, such as:
Only accepting documents that were issued recently.
Requiring translation into another language - translation of marriage certificates can be done by the DIA for $95 but couples are welcome to look elsewhere for a cheaper translation service.
Only accepting multiple documents as a set.
Only accepting original documents and not notarized copies.
Or only accepting electronic apostilles or paper apostilles.
Check what documents the authentication unit accepts
The Authentication Unit will only apostille documents that match their requirements, so it's important that you check what these are.
Should you send your original documents or will they accept copies?
Do your documents need to be notarized or certified before sending them?
If you need your documents translated, the Department Of Internal Affairs can do the translation as part of your application.
If you've arranged your own translation, the translation should be notarized by a New Zealand notary public. The notary public must:

Make a statement that describes what they have done, for example 'witnessed a signature' or 'certified a true copy' — this is called a Notarial Act.
Include their name and signature.
Add their seal or stamp.
State the date and place, and
Make it clear they have seen all the pages in a document.
You can find a list of different documents that can be apostilled and the relevant requirements accepted by the Authentication Unit here.
Complete the application form
Once completed, send the application form, your documents and the payment (a paper or electronic apostille costs $32, while any additional certificates cost $15 each) to the Department of Internal Affairs Authentication Unit in Wellington. You can courier, post or hand deliver the application.
If you want the Authentication Unit to send your apostilled or authenticated documents to an organisation, you can also include other documents that do not need to be apostilled or authenticated.
Everything you send to the Authentication Unit is sent to the overseas organisation with your apostille or authentication. Make sure you include any extra forms, payments or courier bags, and clearly write which documents need to be apostilled or authenticated.
What next
Getting a document apostilled or authenticated usually takes up to 7 working days. Authentications are then sent to the Ministry of Foreign Affairs and Trade. Category B authentications are also sent to embassies overseas.
There is no urgent service. If you need your documents processed quickly, write 'urgent' in the box at the end of the form and explain why.
CANZ Celebrants
For more useful and relevant information about ceremonies in New Zealand, follow CANZ on Facebook, Instagram and LinkedIn.
All CANZ members are encouraged to undertake systematic and structured learning throughout their careers to ensure that they continually maintain and enhance their knowledge and skills to improve the quality of service they offer.
To find a CANZ celebrant in your region who can guide you through the processes involved in your ceremony, get in touch with CANZ.