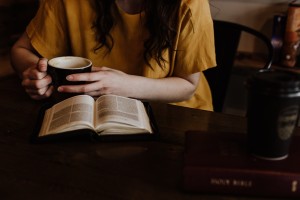 Wedding ceremony readings are a special way to personalise your wedding ceremony. As celebrants, we're often asked for suggestions of suitable readings for weddings, as couples sometimes find it hard to find the right words to say.
Fortunately, there is an array of beautiful wedding readings and finding the ones that speak to your heart needn't be a challenge.
To help you get started, we've compiled a list of some of the more popular readings we've come across.
I carry your heart, by EE Cummings
I carry your heart with me (I carry it in my heart)
I am never without it (anywhere I go you go, my dear;
and whatever is done by only me is your doing, my darling)
I fear no fate (for you are my fate, my sweet)
I want no world (for beautiful you are my world, my true)
and it's you are whatever a moon has always meant
and whatever a sun will always sing is you
here is the deepest secret nobody knows
(here is the root of the root and the bud of the bud
and the sky of the sky of a tree called life; which grows
higher than soul can hope or mind can hide)
and this is the wonder that's keeping the stars apart
I carry your heart (I carry it in my heart)
Fragment, by Sappho
Love holds me captive again
and I tremble with bittersweet longing
As a gale on the mountainside bends the oak tree
I am rocked by my love
The Apache wedding prayer
Now you will feel no rain, For each of you will be shelter to the other.
Now you will feel no cold, For each of you will be warmth to the other.
Now there is no more loneliness, For each of you will be companion to the other.
Now you are two bodies, But there is one life before you.
Go now to your dwelling place, To enter into the days of your togetherness.
And may your days be good and long upon the earth.
Extract from A Farewell to Arms, by Ernest Hemingway
At night, there was the feeling that we had come home, feeling no longer alone, waking in the night to find the other one there, and not gone away; all other things were unreal. We slept when we were tired and if we woke the other one woke too so one was not alone. Often a man wishes to be alone and a woman wishes to be alone too and if they love each other they are jealous of that in each other, but I can truly say we never felt that. We could feel alone when we were together, alone against the others. We were never lonely and never afraid when we were together.
The One, author unknown
When the one whose hand you're holding
Is the one who holds your heart,
When the one whose eyes you gaze into
Gives your hopes and dreams their start,
When the one you think of first and last
Is the one who holds you tight,
And the things you plan together
Make the whole world seem just right,
When the one whom you believe in
Puts their faith and trust in you,
You've found the one and only love
You'll share your whole life through.
Pokarekare Ana
Pōkarekare ana
ngā wai o Waiapu, 1
Whiti atu koe hine
marino ana e.
E hine e
hoki mai ra.
Ka mate ahau 2
I te aroha e.
Tuhituhi taku reta
tuku atu taku rīngi,
Kia kite tō iwi
raru raru ana e.
Whati whati taku pene 3
ka pau aku pepa,
Ko taku aroha
mau tonu ana e.
E kore te aroha
e maroke i te rā,
Mākūkū tonu i
aku roimata e.
Captain Corelli's Mandolin, by Louis de Bernières
Love is a temporary madness, it erupts like volcanoes and then subsides. And when it subsides, you have to make a decision. You have to work out whether your roots have so entwined together that it is inconceivable that you should ever part. Because this is what love is. Love is not breathlessness, it is not excitement, it is not the promulgation of promises of eternal passion, it is not the desire to mate every second minute of the day, it is not lying awake at night imagining that he is kissing every cranny of your body. No, don't blush, I am telling you some truths. That is just being 'in love', which any fool can do. Love itself is what is left over when being in love has burned away, and this is both an art and a fortunate accident.
He's Not Perfect, by Bob Marley
He's not perfect. You aren't either, and the two of you will never be perfect.
But if he can make you laugh at least once, causes you to think twice, and if he admits to being a human and making mistakes, hold onto him and give him the most you can.
He isn't going to quote poetry, he's not thinking about you every moment, but he will give you a part of him that he knows you could break.
Don't hurt him, don't change him, and don't expect more than he can give. Don't analyze. Smile when he makes you happy, yell when he makes you mad, and miss him when he's not there.
Love hard when there is love to be had. Because perfect guys don't exist—but there's always one guy that is perfect for you.
Touched by an angel, by Maya Angelou
We, unaccustomed to courage; exiles from delight. Live coiled in shells of loneliness until love leaves its high holy temple and comes into our sight to liberate us into life.
Love arrives and in its train come ecstasies, old memories of pleasure, ancient histories of pain. Yet if we are bold, love strikes away the chains of fear from our souls. We are weaned from our timidity. In the flush of love's light we dare be brave. And suddenly we see that love costs all we are and will ever be. Yet it is only love which sets us free.
Hindu Love Poem
Let the earth of my body be mixed with the earth My beloved walks on. Let the fire of my body by the brightness In the mirror that reflects his face. Let the water of my body join the waters Of the lotus pool he bathes in. Let the breath of my body be air Lapping his tired limbs. Let me be sky, and moving through me the cloud-dark Shyama, my beloved.
Do you have a favourite wedding reading? Share your top wedding reading ideas on our Facebook or Instagram pages so others can learn from your suggestions.