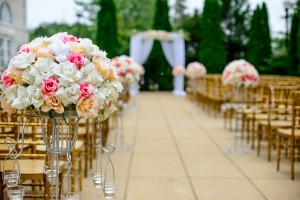 Here are some important things you need to know about gatherings in Level 2:

Funerals
Since MOH issued its initial advice to celebrants on best practice during alert level two (copied below) the number of people allowed to attend funeral services and tangihanga has risen to 50, with strict procedures on how those gatherings can happen. The funeral directors have ultimate responsibility for this and we suggest you work with them to support the appropriate protocols.


Weddings
If you're officiating a wedding make sure you get contact details of everyone present – either ask people to use their own pen, use wipes between use or ask one person to collect the information (with only ten guests, it's not an onerous task). Any pens used to sign the paperwork need to be wiped between use as well. Have hand sanitiser nearby. By the way, guests can Zoom in to a wedding, but not the celebrant, the couple and their witnesses.
Get in touch with MOH if you need any reassurance or clarification regarding wedding ceremonies.


Marriages during Alert Level 2, from 14 May
The Government has provided the following advice:
You can have friends and family over to your home, but gatherings are limited to:
up to 10 people, or the people who usually live in your house

for up 2 hours

Play it safe — keep surfaces clean, wash your hands, and keep the numbers low so you can practice safe distancing.
Gathering outside your home
You can attend gatherings in controlled settings outside of your home. Gatherings include:
weddings

funerals and tangihanga

family events

religious services

public meetings.
have no more than 10 people

not be longer than 2 hours

keep high hygiene standards

record attendees to ensure contact tracing can be conducted if necessary.
You can't participate in any gatherings if you have COVID-19 symptoms or if you need to be in isolation for any reason.
For more information refer to:
You cannot use Zoom/Skype to marry a couple
Under the Marriage Act, a marriage can't occur virtually (i.e. you cannot use video conferencing software like Zoom, Skype etc.) and the couple, celebrant and witnesses must be physically present in the same place.


Everyone must be physically present, in-person, at the geographical place when the couple say their
vows to each other.


The marriage licence application and return of the signed papers can be done online.