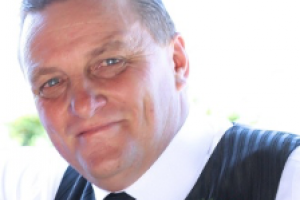 What do you hope to offer as a member of the National Executive / Branch Chairperson?
CANZ is a professional body and I aim to bring skills from my financial acumen, business, COC/CPD and law enforcement volunteer background for the benefit of members. I currently work in –management role in the mining industry and am involved in the community as a mentor for women wanting to get into construction and mining industry.
Tell us about your celebrant work?
I've been a wedding celebrant for 5 years and enjoy the planning with every couple and bringing the wedding together on the day. It's so rewarding when there are happy tears and smiles/laughs all round. The best part of the ceremony for me is the exchange of entrance of the bride/groom. Most of my work is done all over NZ for couples that need security and privacy or at home on our 11 acre property perfect place for small intimate weddings.
Why did you become a celebrant?
Becoming a celebrant was something I have all ways wanted to do and it just took timing for it to happen – love of family and friends, helping to get the best from people in the corporate world and volunteer work in the community. CANZ has kept me current with great resources and networks with other celebrants and I've felt supported from day one.
Tell us a little about yourself
I live in Waiuku with my wife, and Thundercat the farm cat. We're lucky to have my wife's mother and grandmother next-door so our Bubble here is kinda big. Being on 11 acres our weekends are either working around the house or on the farm; cookie monster the tractor is a common sight at our place.