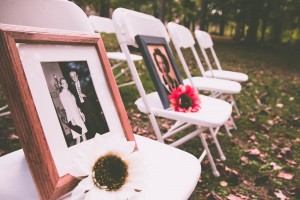 With New Zealand back into a lockdown of some form or other depending on where you are, it's a good time to share these thoughts.
Both here and around the world, entire populations are unable to be with friends and families, colleagues and community. Not able to hold a hand and sometimes, not able to lend a hand either.
For the time being, the way we hold weddings, funerals and other important ceremonies needs to change. While it may seem unnatural to hold a ceremony without the support and comfort of those close to you, be assured that CANZ celebrants have responded well to the challenges posed by lockdown, with resourceful creativity and an appetite to learn and become familiar with novel ways of communication.
Platforms such as Zoom, Facetime and video livestream now pepper our vocabulary and probably won't go away anytime soon!
Celebrants with recent experience of online funeral services say there is a level of satisfaction, even an increased involvement and engagement from the virtual gathering, for example, people at home can light their own memorial candles, display a photo of the deceased, contribute meaningful words that might create a 'word cloud' eulogy.
Many of the CANZ Celebrants used their time in the earlier lockdown to engage in a range of online learning programmes with a focus on holding virtual ceremonies. As a result, CANZ Celebrants are well prepared to assist with online or smaller ceremonies during these uncertain times.
CANZ President, Lianne Fraser shared a story of her own from the earlier lockdown, which shows how the global dots can connect and comfort:
I participated in a role play Zoom funeral service during lockdown. It was organised by Australian author and celebrant, Wendy Haynes. Her technical support was in Brisbane, and she'd employed two Australian actors based in Los Angeles to play the role of the brother and best friend of the deceased who had died in a car crash. I was her step-sister.
Celebrants from around Australia and NZ were part of the virtual funeral gathering and had been asked to dress for a funeral, have flowers, light a candle and have a drink ready for a toast at the end of the service.
Wendy (and her technical support) had to deal with a range of technical issues – but as she said: the ceremony had to go on, just like in the non-virtual space. The result was a beautiful service with real tributes, real tears, real emotion and showed how real connections can happen virtually. Winnie holding a kowhai branch at the end of the ceremony was the undoing of me.
A virtual ceremony has its challenges and yet, is very personal, connecting and engaging and may be something we all need to get familiar with.
Members of the Celebrants Association of New Zealand pride themselves on continuing professional development, regardless of the platform. They deliver honest, personal ceremonies with great integrity and competence.
From sharing screens that include absent friends or family in the ceremony, to showing photos, videos or music tributes that honour and include others in the ceremonial space.
Contact CANZ today to find a Celebrant in your area and start planning a personalized ceremony that aligns with your wishes while remaining within lockdown regulations.