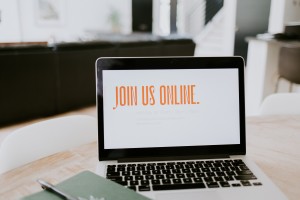 Are you stuck in a holding pattern because of the pandemic, unsure whether to go ahead with your dream wedding for fear it may have to be cancelled? If so, you're not alone. Many couples have been forced to decide between postponing or even cancelling their wedding, or going ahead with a much smaller ceremony.
While there's unfortunately no easy way to make this decision, and it's really going to come down to your own personal choice, here are some things to think about when planning a wedding post COVID-19.
Small and intimate
Regardless of lockdown level, there's a definite trend towards smaller, more intimate wedding ceremonies. "Micro Weddings" with no more than 50 guests – but usually around 10 - still include time-honoured traditions, just on a much smaller scale. With our borders closed for at least the foreseeable future, it makes sense to have a much smaller wedding given that overseas visitors can't attend.
The biggest advantage to having a much smaller wedding is of course the saving on cost. But smaller weddings also mean more meaningful time spent with guests who are attending.
Online or livestream
One thing we've learnt over last few months is how much we can do online. A number of couples have turned to video streaming their ceremony as a way to include overseas friends and families in their big day. CANZ celebrants have reported huge success when facilitating smaller ceremonies – sometimes just the bride and groom – that are livestreamed for family and friends to join in on the celebrations.
While this trend may have come out of necessity for smaller gatherings, there's no denying they can be just as significant, and often mean those who are forced into staying home (the older or immune compromised) still have a chance to take part in the wedding ceremony.
Local is lovely
What better time than right now to support local and find a truly magical wedding venue at one of New Zealand's scenic spots. Many venues can provide a truly beautiful backdrop to your special day – so even if you are planning a smaller ceremony, you won't be short of options. Remember also to think outside the box – perhaps consider your local café, a restaurant, a nearby park or green space, or the local botanic gardens.
Planning ahead for 2021
If you've decided to postpone your wedding into 2021, it's important you don't put off for too long arranging things like the venue, caterer, florist or your celebrant. With so many weddings being pushed out by a year, you may have to compromise on your first choice as suppliers get booked up.
Wedding trends post COVID-19
There's a lot of talk about the "new normal" with words like "quarantine", "lockdown" and "social distancing" becoming a part of our everyday conversation. But one thing we have learnt from experiencing a pandemic, is that time spent with family, friends and our loved ones is even more important than ever.
The fact is that weddings (and other ceremonies) will still go ahead, despite the changes we'll need to make in how we plan these. And it is still possible to create an authentic and meaningful wedding ceremony post COVID-19.
So don't let the thought of having to change your plans at the last minute put you off planning your dream wedding. Get in touch with CANZ to talk with one of our celebrants about how you to plan a wedding post COVID-19.