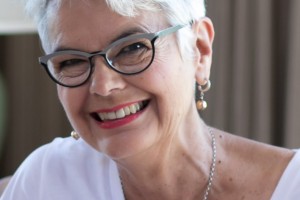 What are you looking forward to the most about being a president?
Every new CANZ president has left a significant legacy and big shoes to fill – this is a motivating challenge and with support from colleagues and the membership I hope to build on the depth of work that's already happened. I plan to visit all our branches, they are the backbone of CANZ, and together we'll continue to build and strengthen our networks and our place in celebrating life events.
What do you offer CANZ as our new president?
As president you need to commit a significant chunk of time to do the job and I've made that choice and commitment. I believe there's strength in our diverse membership and I'm mindful too that it's not easy to give everyone what might be expected, what I promise is to do my best all the time, to listen, to be objective and to follow on from the fantastic efforts of all our previous presidents; to maintain the relationships that they have established with our stakeholders and to continue to promote and develop our profession.
What makes CANZ the organisation it is?
Creative, diverse people committed to ceremony and to being with others at some of the most important events of their lives. What motivates us in celebrancy is as variable as the weather but what connects us is our commitment to being the conduit of change – whether it's performing a marriage, officiating a funeral, a naming ceremony, vow renewal, fare welling a pet; we hold these people for the entire time they are with us and we have their trust at some of the most important times of their lives. That's a pretty awesome role to have.
Tell us a little bit about yourself...
Travel and adventure were my first passions, but in 1990 and back in NZ, Taupo became home and the central North Island has definitely worked its magic. Being a celebrant has brought all the strands of my life's work together and it's a role I absolutely love. I've served on several community trusts, boards and member organisations, worked in the public and private sector and before becoming a celebrant I had a small PR and communications business and also tutored at a tertiary college. I'm married with three adult children, two cats, two dogs and am lucky to have my grandchildren live across the road.