Posted 3 years ago Less than a minute to read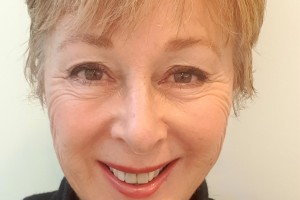 "This celebrant gig is the best work experience even after nearly fourteen years!"
Jo Smith has worked as a teacher, in the business world, in voluntary leadership roles in the community, and played in most aspects of theatre. Becoming a celebrant brought all this together for her.
Two objectives became essential: training and belonging to a professional group.
Jo was blessed to train under Mary Hancock, through AUT University. She then joined CANZ to give her service credibility and underpin her work ethos and professionalism.
Patience and persistence finally saw Jo registered as an Independent Celebrant at a time when there was an 'unwritten quota'.
CANZ has been an open door and supports her needs, says Jo, and has kept her abreast of changes, trends and ideas, training, upskilling and resources.
"Joining the national executive team means I can give back and help to keep growing CANZ's resources and members support."
Jo and Maurice live by the beach at Te Awanga, the last stop before Cape Kidnappers in Hawke's Bay. They will celebrate their 50th Anniversary in 2021 with their two sons, daughter and son-in-law and two grandchildren.

Useful Links