Posted 3 years ago Less than a minute to read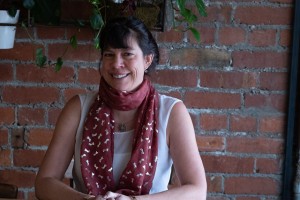 Kesh Gilmour served on the CANZ National Executive from 2019 to 2021.
What I hope to offer….
I have many transferable skills from my human resources, leadership and facilitation background to benefit our members and to help be a voice for our couples. I have the passion and energy for all things 'Celebrant.'
A bit about me...
I've been a celebrant for four years and did my training before my first ceremony. I've officiated at over 70 weddings; I absolutely love it and genuinely passionate about every couple and weddings. Except for registry ceremonies every ceremony is personalised and exactly how the couple chooses their ceremony with a lot of advice along the way. I feel privileged to be a celebrant and am trusted to go on the couple's journey with them leading up to the big day.
Why I became a celebrant...
Ever since we got married and we had an amazing Celebrant (Pinky), it got me thinking. I love being with people and when I asked a number of people whether I should look into being a celebrant they said absolutely! Being a people person and super organised it is a natural fit.
What I do...
I currently work in leadership development for the Pacific, am a Celebrant of course, recently self-published my first historical fiction novel and do a lot of voluntary work across Rotary, CANZ and canine therapy dogs. I also love animals and my happy place is with family and friends, and by the water.

Useful Links