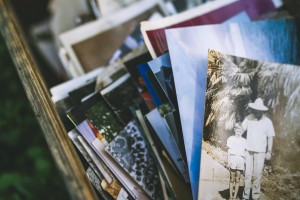 Death happens regardless of our time, space or situation. In these uncertain times, the loss of a loved one can feel even harder. Not being able to properly farewell a loved one. Draw close comfort from family and friends. Or travel to family who may be living outside of New Zealand.
Lockdown restrictions have meant finding new ways to grieve and connect from a distance.
Around the world and right here in New Zealand, celebrants are helping families farewell loved ones using online technology like Zoom or Facetime. Read on to find out how CANZ celebrants are working to help those grieving farewell their loved ones in these uncertain times.
Virtual Ceremonies
Most CANZ celebrants are familiar with technology, equipment and software, and are adept at conducting online services, while facing the challenges of lockdown and social distancing.
During the online service, celebrants use technology to share stories, show videos and photos, play music, and share readings or tributes from those participating in the service.
Each person attending is given a moment to wave, share a brief story, or express a personal memory of their loved one.

Have each person attending type their wishes or condolences into the chat function and have one family member read some of these during the service.

Include a video or photo tribute visible to all who join the online service.

Show videos or images of mementos, tributes or flowers.

Have a favourite song playing or the words of the song displayed on the screen.

Show the words to any readings, scriptures or prayers on the screen.

Ask each family member to write a brief note that can be held up to the camera.
Grieving our losses
Grief does not wait and demands that we embrace it. We all are grieving our losses right now, whether it be a loss of movement and freedom, loss of income, loss of friends and family, loss of security, loss of health, loss of trust. A death just magnifies those feelings and sense of isolation.
If you're facing the unthinkable loss of a loved one during this unique time, please know that our funeral celebrants are there for you. Allow the people who are trained for this work to help you walk this path and give you words of solace and comfort and ways to put the stories in a place that will help you.
Contact CANZ to find a funeral celebrant.
Every life deserves to be celebrated. Even when we are together from afar.
Source: Ceremonies to Celebrate Together From Afar: A Resource for Challenging Times
Compiled by InSight Institute Certified Celebrants