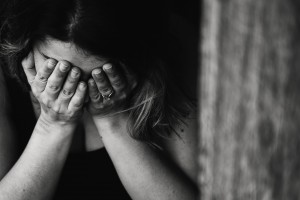 Grief is a natural response to loss; it's the emotional suffering we feel when something or someone we love is taken away.
Often the pain of loss can be overwhelming, causing us to feel a range of unexpected emotions. From shock or anger and disbelief, to feelings of guilt and profound sadness. Grief impacts our physical lives too, sometimes affecting how we eat or sleep.
These emotions are perfectly normal, they're our natural reactions to loss and it makes sense that the more significant the loss, the deeper the grief. Coping with the loss of someone you love is one of life's toughest challenges.
The Grieving Process
When it comes to grieving, there is no wrong or right way to go through the grieving process. It's a highly individual experience. How you grieve depends on things like your nature or personality, how you cope, life experience, your faith, and of course, how significant the loss was to you.
The grieving process takes time, even years, and can't be hurried. There is no normal timetable to when we suddenly start feeling better again. Be patient and give yourself time to go through the process naturally.
Here are some ways that could help you cope with the pain of your loss and come to terms with your grief, to eventually find a way to continue with your life:
1. Acknowledge your pain.
2. Accept that grief can trigger many different and unexpected emotions.
3. Understand that your grieving process will be unique to you.
4. Seek out face-to-face support from people who care about you.
5. Support yourself emotionally by taking care of yourself physically.
6. Recognize the difference between grief and depression.
Getting Support
It's understandable that the pain of grief can cause you to withdraw from people, but having the support of others is vital to your healing process. Sharing your loss and unburdening your grief can make it easier on you emotionally.
You may also draw comfort from just being around those people who care about you. Now more than ever, turn to your family and friends for support. Instead of avoiding them, draw them close; spend time together and accept the help when it's offered.
As grief can feel incredibly lonely, you may want to join a support group to share your sorrow with others who have had a similar experience. Or talk to a therapist or grief counselor if your grief feels too hard to carry.
Remember also to take care of yourself. The stress of a major loss can deplete your energy and emotional reserves, leaving you physically and emotionally unable to cope. Go easy on yourself, and allow yourself time to grieve.
Contact CANZ to find a Funeral Celebrant to lead your loved one's funeral and create a beautiful ceremony designed around your wishes.