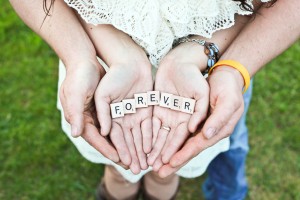 What should you look for? What questions can you ask to help frame your decision? Because, just as you want your dress to be perfect and your shoes not to give you blisters, your celebrant needs to be the right fit especially if you want a ceremony, not just a piece of paper and a party at the end of the day.
A celebrant's fee can vary widely, but here's a bit of background: unlike organisational celebrants, independents have to cover all the costs of their celebrant work including infrastructure – everything from having ink in a printer to running a reliable vehicle - so when they look the part and deliver a brilliant ceremony on the day it's only the visible tip of a virtual iceberg that goes deep into the ocean.
If you're after a unique, personal ceremony that reflects you as couple it will take your celebrant a good chunk of time, experience, skill and a lot of preparation (interviews, research, thinking, writing, editing, may be a rehearsal) and there's 'the paper work', ensuring the legal documents are correct and sent to Births Deaths and Marriages promptly.
A personal recommendation is probably the best way to trust that your celebrant has what it takes. From there you need to find out if they're available when you want to marry – some advice: don't leave it to the last minute because experienced and popular celebrants are often booked more than 12 months out.
The Celebrants Association of New Zealand (CANZ) is a great place to start your research. It is New Zealand's only national professional association for celebrants and has more than 900 members. You can search for a celebrant by location, gender preference, preferred language or, if you've had a recommendation, by name. From there you can visit their individual websites or social media platform.