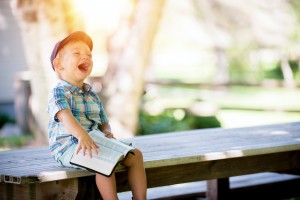 Celebrate the newest member of your family by gathering together with family and friends in a naming ceremony. This is your chance to formally introduce your new family member – whether a new baby, an adopted family member, or an older step-child.
As naming ceremonies don't need to observe specific formats or regulations, they can be personalised to match your wishes and include as much or as little as you like. Your CANZ celebrant will guide you through various options and inclusions, and together create an occasion that fits your unique circumstances.
Read on to find answers to some of the questions you may have about naming ceremonies.
What is a naming ceremony?
A naming ceremony is a meaningful occasion celebrating the newest addition to your family. It can be a non-religious alternative to a formal Christening, and a way of officially naming your child in front of family and friends.
Each naming ceremony is uniquely created for you and is tailored around your family. Whether you'd like to include a symbolic act – like planting a tree – or a specific reading or poem, have other family members included in the ceremony, or have guests leave a special message in a book, your celebrant will help craft a truly unique way of sharing your newest family member's welcome.
Why have a naming ceremony?
A naming ceremony creates a special space for families to come together and welcome a new member of your family – usually a newborn child, step-child or adopted child.
During the ceremony, you might like to share the important role the newest member has in your family, along with your hopes and dreams for their future.
Who can conduct a naming ceremony?
Most people choose to have a celebrant facilitate the naming ceremony; someone to write and arrange the ceremony, and lead the proceedings on the day.
Having a celebrant-led naming ceremony offers a number of benefits. Using their own experience from similar ceremonies, celebrants help bring together a service the befits your newest family member.
Celebrants also help capture a meaningful and personalised way of sharing you and your child's life with your family and friends. As there are no legal requirements for a naming ceremony, the service can be designed to fit your specific wishes for this special day.
What happens in a naming ceremony?
Prior to the day, your CANZ celebrant will meet with you to discuss ways to personalise your naming ceremony. Your ceremony will then be written by your celebrant using elements that are significant to you and your family.
Many people choose to personalise a naming ceremony with a symbolic act – like planting a tree, lighting a candle, or having a family member recite a poem or sing a song. Other things you could include are:
Readings, poems or music

A story about the child - their arrival into the world, their personality, quirks or interests

Your promises to your child

The appointment of guide parents or God parents

The significance of their name
Whatever you choose to include, your celebrant can help craft a ceremony full of meaning and symbolism.
Why choose a CANZ celebrant for your naming ceremony?
CANZ celebrants who perform naming ceremonies are more likely to be experienced, as they undertake ongoing professional development, and many have been through a celebrant specific training program.
Most importantly, CANZ celebrants listen to you and create a style of ceremony that will reflect your family. What's more because we belong to a network, there is the added benefit of support and shared knowledge.
Finally, choosing a CANZ celebrants means you're not having to deal with the stress of arranging this important day. Instead, CANZ celebrants use their wealth of experience to write and conduct naming ceremonies, and are able to bring to life your wishes for this special day.
Get in touch to find a CANZ celebrant to plan and facilitate your naming ceremony.