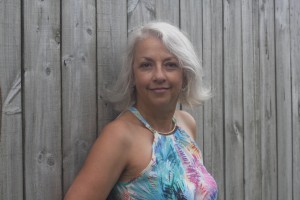 A day in the life of Gail Northwood
How long have you been a celebrant for?
I completed my Diploma in Celebrancy at the Celebrant School in 2016.
Why did you become a celebrant?
I gave a eulogy at my fathers funeral in 2008. During the delivery I just knew .. because I knew .. that celebrancy was something I should consider in the future.
What involvement do you have or had with CANZ at a branch or national level?
I've appreciated knowing CANZ has had my back, as it were. I like the challenge of completing ongoing professional development, some of which CANZ offers and when possible, I have attended branch events here in Auckland and will continue to do so.
What ceremonies do you perform?
I mostly perform wedding ceremonies which of course, wrap around the noble task of solemnizing marriages. How cool is that!
What do you enjoy about being a celebrant?
I am a fan of weddings! I enjoy the joy of stepping into this role, and parceling up my loving couples. To be honest though, just give this girl a mic and she's a happy camper!
What are some of the hardest parts of being a celebrant?
At times, it can be tricky to fully grasp where your couple is at in their thought lives. I always commit to asking lots of questions to tease things out, yet I .. and sometimes they .. can still be surprised by an outcome!
What was the most memorable ceremony you have performed?
I think my most memorable ceremony would have to be marrying my eldest son and his new wife recently! None of us anticipated this, but an unavailability meant I was asked to step in and luckily we all enjoyed the experience :)
What would be your typical day as celebrant?
When the day arrives for me to deliver a wedding ceremony, I always like to clear my schedule of any other commitments until after the job is done. I like to move fairly methodically toward that moment, readying myself, checking my celebrant kit for a final time .. that I have a pen! If there is any distance to travel I always make sure to leave home early enough to allow for what I call my tyre changing time!
Once I'm at the venue, I speak to those I'm coordinating with, such as the venue manager or event planner and the photographer. This ensures we've covered everything to pretty much guarantee a smooth running event! I then help settle the nerves of either party to the marriage .. or both .. flick on my mic and the fun begins!!
What advice do you have for someone new to the industry?
If anyone is considering celebrancy as a vocation, I highly recommend some training! The learnings and the relationships you form are invaluable moving forward. Also, dig deep to uncover your why! In doing this, you may well work out which paths in celebrancy practice you truly belong on. For me .. I thought it would be mainly funerals .. and here I am!
How do you like to relax?
I have to be really purposeful in my relaxation or else I tend to forget to do it altogether! I unwind the most by chatting fiercely with my equally creative husband, or we kick back and watch a movie. In my case, time by the beach is also well spent!