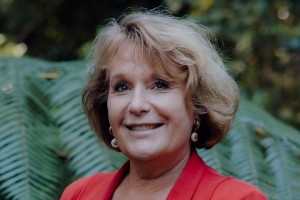 A day in the life of celebrant Sue Halliwell
How long have you been a celebrant for?
I graduated from the Celebrant School in 2013, so that's ten years this year – and counting.
Why did you become a celebrant?
Originally, I wanted to help families to who had lost babies through still birth or miscarriage to mark the little life they had lost. However, I have been fascinated by ceremony since childhood, so becoming a ceremony taker seemed a natural progression of that interest.
What involvement do you have or had with CANZ at a branch or national level?
I have co-ordinated, chaired and now co-chaired the Northland/ Te Tai Tokerau CANZ branch, on and off, for around five years.
What ceremonies do you perform?
Mainly funerals, but I also throw myself wholeheartedly into a good wedding. I am VCANZ qualified, so can take registry weddings, but will happily help anyone celebrate any milestone in their life.
What do you enjoy about being a celebrant?
I love working with and empowering my clients to create moving, memorable ceremonies with a deep sense of moment. Nothing beats the feeling of walking away from a ceremony knowing I achieved this.
What are some of the hardest parts of being a celebrant?
The sad and tragic funerals can get to me, especially when it's a young person or a youngster who chose not to keep living. I usually manage to get through preparing for and taking the ceremony, but the few days following the service I'll be emotional, and now accept that as part of the process.
What was the most memorable ceremony you have performed?
Definitely my son's wedding. Probably because I love that man more than words can say, I wrote my most beautiful ceremony ever. The words flowed onto the page like a warm river, and radiated from me like afternoon sunshine on the day, all without the slightest effort. Somehow it felt like I had been preparing for that moment since the day he was born.
What would be your typical day as celebrant?
I always start my day with yoga, meditation and setting my intentions, but that holds special import on ceremony days. I try to fit in at least three 'read throughs' before leaving home, the last one while fully dressed to impress, and then a final rehearsal in the car before entering the venue. Following the ceremony I'll sit in the car for a few minutes, breathing deeply and being thankful for all the good and beautiful moments. The rest of the day, I'll be kind to myself. It takes a wee while to ground myself after a ceremony, so I take it easy until that happens. I'll also allow any emotions I've come home with to release in a safe way and place.
What advice do you have for someone new to the industry?
Number one, be authentic. Write and deliver your ceremony in your way and your voice, and come from the heart. Secondly, immerse yourself fully in your purpose and remain totally present to the people throughout the ceremony process. If you can do that, you'll take great ceremony and find celebrant work becomes a calling, not a job.
How do you like to relax?
By doing anything that nourishes soul, body and mind. Top of the list are playing with my grandies, yoga and meditation, reading, walking in nature, being by the ocean, watching wildlife documentaries, travelling and writing about those travels, eating out and eating in, and having a pedicure or massage.