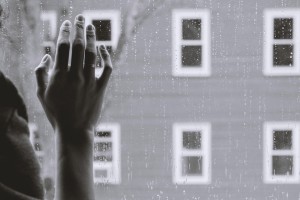 When a person dies, new words become attached. That person becomes the deceased. The family becomes the bereaved. And people, previously strangers to them, become holders and conduits of incredibly intimate information. We see people at their most vulnerable. We help them to navigate processes and make decisions when often they just want to stay under the duvet and lock the door.
And what lies behind that door, whether it's at the funeral home or the family home, is always uncertain and never the same. Perhaps the only common thread are tears, and even they're not guaranteed.
The raw grief that affects people's whole being – their thoughts, behaviour, body, moods, appetite, sleep, concentration, family dynamics – is a thesaurus of emotion and reaction, and it's these unknown elements that a skilled and experienced funeral celebrant will traverse to create and deliver a ceremony that facilitates the expression of grief responsively and well.
Funeral celebrants must be calm, compassionate and confident; someone who listens empathetically with an ability to sit with those in mourning, often sit in silence and by that act, provide space to hear their stories and then translate all of that into a ceremony that honours the deceased in an authentic and sincere way. At the service a celebrant needs to 'hold' the gathering, safely, and then support them in the finality of goodbye.
On the day a celebrant may lead the whole service while at other times that role can be more of an emcee, creating the atmosphere, connecting the dots, to keep a service seamless and flowing. The sensitivities and hours of work that lead up to that ceremony are invisible, as is the encouragement and support given to the family, the research and creative writing, usually achieved within incredibly tight timeframes.
Life skills help, but a funeral celebrant needs to understand their own experiences of grief and loss. If a celebrant is professionally trained they will have explored these complex elements and have an understanding of the role of ritual and ceremony and how structure is important to the value of a funeral.
It seems an anomaly then, that there's no legal requirement to have a trained and professional celebrant officiate a funeral service. Apparently anyone can do it, with public speaking perhaps the only skill needed.
Families may want someone close to them to lead the funeral ceremony, and that's their right. But if this isn't the case, as a funeral director why would you trust just anyone in this extremely delicate role?
Members of the Celebrants Association of New Zealand pride themselves on delivering honest, personal funeral services with great integrity and competence – and professional development and training are encouraged at every junction.
We hope this gives funeral directors an assurance that their clients are safe in our hands; that when we meet the people behind the door, there is an awareness and sensitivity to bring out what was the best and sometimes the worst, in a person to honour to the life they led. To always be the best we can and become supporters not strangers to the bereaved.
A member of the Celebrants Association of New Zealand has passed the organisation's ethics test and chances are they have also attended one of the CANZ approved training schools. If they are a Validated member of CANZ (VCANZ) they have proven, recent ongoing professional development against a range of criteria.