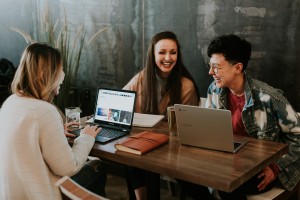 Choosing a marriage celebrant is a big decision. Not only are you choosing someone to deliver a seamless ceremony, ideally, you want to find someone you connect with, someone you can trust to take care of the details on your special day.
Making the time to meet with and find out a little more about your potential marriage celebrant can help you feel more relaxed on your wedding day, knowing you're in good hands.
Here are 7 questions to ask when choosing your wedding celebrant that will help you avoid any surprises on your special day:
1. How much do you charge and what is included?
It's a good idea to check what costs you can expect for things like travel to your venue, in-person meetings, and wedding rehearsals. Find out what the deposit and prepayment terms are, and what happens should you need to cancel for any reason.
2. Do you have a PA System?
Some celebrants hire out sound systems and microphones to use on the day. This is particularly important if you have a large venue or a space that requires a sound system. Find out whether you'll need to hire a sound system and what it will cost.
3. What would a ceremony look like?
While most celebrants will explain that all ceremonies are different, this question will help you get a sense for how flexible your potential celebrant is, and how open they are to you adding your own personal touches to the ceremony. You could also ask whether they're open to sending you a copy of the service before your big day to give you time to make any changes beforehand.
4. What do you wear to weddings?
If you're not comfortable asking, take a look at your potential celebrant's website or social media pages to get an idea of the attire they generally wear to weddings. Are they a business attire or neutral colours type celebrant or a more laid-back, jeans and t-shirt type celebrant? Don't simply assume they know what your dress code is.
5. How many weddings do you do on one day?
If your celebrant has more than one ceremony, check they've allowed enough time between ceremonies should things run a little over time. The last thing you want is a rushed ceremony or a ceremony cut short because they're running late for their next wedding.
6. What happens if you are sick on the day?
It's a good idea to check if your celebrant has a back-up plan should they get ill on your wedding day. Similarly, find out what happens if you need to cancel or postpone your wedding because of illness.
7. Are you available for our wedding date?
Finally, if you're happy with your choice of wedding celebrant, find out if they're available for your wedding day and book them in!
Find your ideal celebrant on the Celebrants Association of New Zealand (CANZ) website by location, gender preference, preferred language or, if you've had a recommendation, by name. CANZ is New Zealand's only national professional association for celebrants and has more than 900 members.