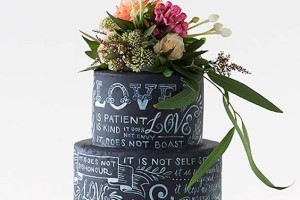 3 Wedding Traditions explained!
Nowadays, there are so many ways you can make your wedding unique. From skipping the traditional cake and offering a donut or cheesecake instead, to doing a 'first look' with your husband or wife to be. Wedding traditions are being challenged more than ever. Have you ever stopped and thought WHY we do some of the things we do?
We're talking through 3 common wedding traditions and explain HOW they became a tradition!
The Bridal Veil
In the 19th century a bridal veil symbolised virginity and modesty. The veil was lifted by the bride's father giving his virgin daughter to the groom or the groom lifted the veil to kiss her symbolising his conjugal rights.
While we might see this now as a statement fashion accessory to compliment the dress, the bridal veil has served more 'practical' purposes. In addition to defending the bride from 'evil spirits', the veil also doubled as a way of keeping the groom from backing out of an arranged marriage if he felt the bride's face wasn't up to his standards!
Today a bride can still wear a veil that covers her face and the groom lifts it, particularly if it's a Jewish or Christian marriage ceremony. However, most couples in the western world have already lived together and may even have children. So a veil can still be worn without it covering the face.
Something Old, New, Borrowed and Blue
This famous tradition dates back to the 19th century.
Superstition. That's all this is. It dates back to the Victorian era and is said to bring the bride good luck. The something old was meant to tie the bride to her family and her past, while the something new represented her new life as the property of a new family. The item borrowed was supposed to be taken from someone who was already a successfully married wife, so as to pass on a bit of her good fortune to the new bride. The colour blue stood for purity and faithfulness.
Wedding Cake
For many guests, they look forward to tasting the couple's beautiful, tiered wedding cake having witnessed them cutting it.
Wedding cakes weren't originally eaten, but thrown at the bride for fertility luck. In fact, in ancient Rome, marriages were sealed when the groom smashed a barley cake over the bride's head.
Over the centuries, there have been various foods from breads and pies to pastries and other sweet treats which have served a similar role as the traditional wedding cake. When sugar became more readily available (but was still pricey), bright white frosting was highly sought after. By the mid-sixteenth century, nicer, tastier cakes were being made. The traditional wedding cake as we know it, has only really taken off over the past 70 years or so.
It has been a tradition for a couple to keep the top tier of their wedding cake in the freezer, to be enjoyed after the first year of marriage which often coincided with welcoming their first child into the world.
We'd love to know if you have seen any or been a part of a unique wedding traditions! Let us know.
If you're looking for an experienced marriage celebrant, we have over 1000 celebrants nationwide. Find out more here.