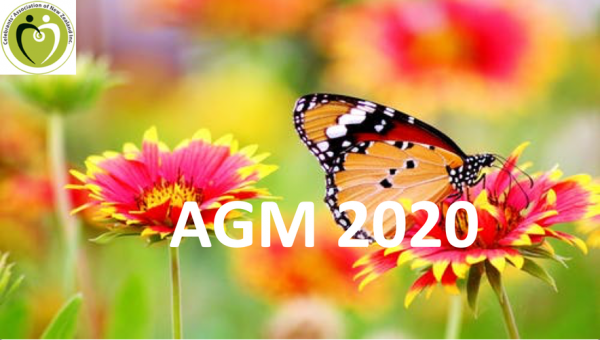 It's time for the 2020 AGM which will be held at 7pm on Wednesday, May 27th.
Due to COVID-19 and the need to socially distance, this year's AGM will be held online. Over the last few months we have been transitioning to new online tools for event planning and scheduling, Humanitix (for ticketing of events and email reminders for upcoming events) and Zoom (for online conferencing, which we find much easier to access and more reliable than Skype).
Please register to attend by the 20th of May. Tickets available to members at https://events.humanitix.com/agm-2020.
We need a quorum of 10% of the membership so please consider joining in and participating. The material presented at the AGM will inform and update you, and allow you to take an active part in shaping our ever-growing association.
Please be sure you read the AGM booklet before the meeting so you are prepared. You may find this booklet on the CANZ website here.

Useful Links